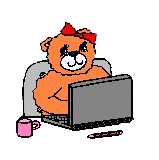 Baskets of Apples
A Bountiful Harvest of Teaching Ideas
For Grades K-1
( $14.95 /91 pp / 8.5x11 / Reusable plastic package )



Apples are juicy and delicious and a favourite fruit for many children. Give your class a nutritious treat and bring the world of apples to life in your classroom. Your class will learn how apples develop from blossoms in the spring time to apples ready for harvest in the autumn. Help your class discover what is inside an apple and learn about the legends of Johnny Appleseed and John McIntosh. Science experiments, craft projects, recipes to make, books to read aloud and a play to perform round out this harvest book of ideas.



Easy to read Apple Books about Johnny Appleseed, John McIntosh and How Apples Grow.


Easy to follow activities that provide skill practice in computers, language arts, reading, creative writing, research, math, science and arts & crafts.


Simple Science experiments


Fun activities consisting of colouring fun and connect the dots.


Songs sung to familiar tunes.


Fun, rhythmic poems to read aloud.


A play to perform


Apple Recipes

© 1996-2003 Debbie's Unit Factory All Rights Reserved.
---